What's even less inspiring than the official website of the upcoming feature film, Watchmen? Why, the exclusive set photos included therein! It's like someone recreated Stanley Kubrick's crappy looking 'New York Street' set from Eyes Wide Shut, and then added a comic book shop. Hopefully, the director -- Zach Snyder, of 300 fame -- will at least bless us with a couple dozen well-oiled visions of gay lust and some more of those small breasted, long nippled pseudo-actresses to help distract us from the mess he makes out of Alan Moore's brilliant work.

Hollywood insiders/internet outsiders predict that the film, The Golden Compass, will make upwards of $500 million this Christmas. If Christian watchdog groups are to be believed, the film is also slated to create a similar number of atheists in middle schools all across middle America. The Jew York Times maps the long and winding road that Hollywood's harlots and homosexuals walked to bring Philip Pullman's anti-Christ-like novel to the screen. Ye godless sinners can click here.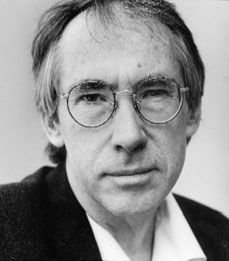 Again, the New York Times. This time, Ian McEwan is interviewed regarding his novel, Atonement , and it's feature film adaptation. Unfortunately, they never get around to asking McEwan what he thinks of KeiraKnightley's one-stop/all-emotions scrunching-of-the-face acting technique. Paging James Lipton...