Because I just can't get enough of Margaret Seltzer, I'm passing on this link to the first chapter of her made up memoir, Love and Consequences. I wish she'd still do a book tour. I'd love to see her in a red bandanna and khakis, tossing up gang signs & smoking "bigarettes." I'd purposefully wear all blue and then try to create a 'love conquers all'/West Side Story-style romance for the two of us.


Junot Diaz's The Brief Wondrous Life of Oscar Wao won the National Book Critics Award for fiction. Here's how I describe this book to folks who have never heard of it: If Tina Fey was Oprah Winfrey, this is the type of inspirational fiction that she'd be pushing.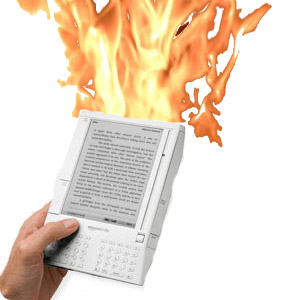 Publishers Weekly has an Indie Publishers Update, cataloging the recent successes in the minor leagues. Fans of e-books, OJ Simpson and glycemic diets will be thrilled.


Lastly, a quick bit of day-late comic book-to-film news. Click here to see the Watchmen in their superduds, and snikt here to see Wolverine and Sabertooth in their matching sideburns.