Puh-leeze do not mistake this for one of those scientifically produced, computer algorithm-culled, 'Best Of 2009' lists that you see in comics curious magazines like Newsweek and Wizard. This is purely the product of one seriously scatterbrained blogger who has been obsessing over funnybooks for far too long, yet still feels woefully behind in his reading. (Hell, truth be told, most of these books came out pre-2009!) The only criteria for inclusion in this list was this: Out of every comic I curled up with, huddled over, and ate my favorite meals with in the past twelve months, which ones do I still think of most?


Cold Heat issues 1-8 by BJ and Frank Santoro
Click here to read the review that made me shell out $50+ on single issues when I know that there's inevitably gonna be a trade paperback stuffed with extras...for under $30.


Two-Fisted Tales vol. 1 by the EC Comics crew
Click here for the black & white excerpt that made me a convert.


The Disappearance Diary by Hideo Azuma
Click here to read my review.


Pluto by Naoki Urasawa
Click here to read the first five chapters.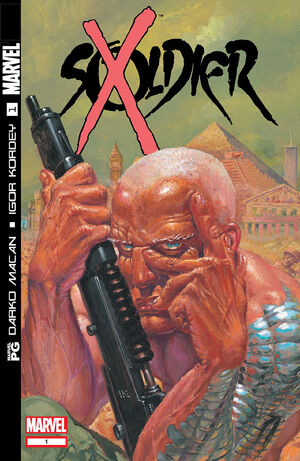 Soldier X issues 1-8 by Macan & Kordey
Click here and here to read two reviews that will make you feel like you've missed out on one of the best superhero comics in years.



The Life and Times of Scrooge McDuck by Don Rosa
Click here to read the review that convinced me to stop being such a Carl Barks snob.


Gus by Christophe Blain
Click here to read my review.


Black Jack vol. 1-4 by Osamu Tezuka
Click here to read my review of volume 1.


Yotsuba&! vol. 1-6 by Kiyohiko Azuma
Click here to a review that's as infectiously light-hearted as the series itself.


Little Nothings 1 & 2 by Lewis Trondheim
Click here and here to read The Comics Reporter's reviews.


Uncanny X-Men issues 94-279 by Chris Claremont
Click here to read an issue by issue analysis, or here for some highlights.