If less and less people are reading books every year, why are more and more people writing them? Rachel Donadio discusses.


If comics publishers want better press for their books, why aren't they providing better PR? Laura Hudson critiques the phenomenon, then offers a handful of helpful tips.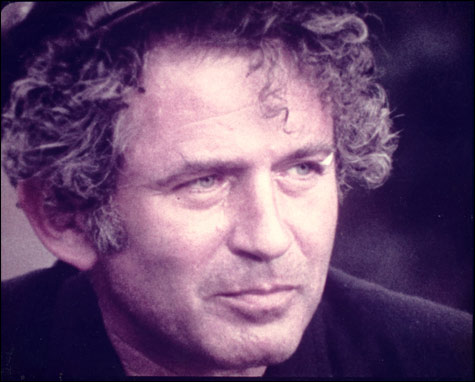 Norman Mailer's former mistress has sold papers that include lengthy accounts of their sex life and hand-edited drafts of her writing to Harvard University, Mailer's alma mater. Carole Mallory, an actress and writer, saved seven boxes of material she collected during Mailer's weekly visits between 1983 to 1992, while Mailer was married to his sixth and last wife, Norris Church. "We'd have a writing lesson, we'd make love and then go to lunch in whatever order that would be, and I saved all the writing lessons," said Mallory, 66.
Seeing as how nothing ever became of Mallory's writing (despite her connections), I think it's safe to say that she was probably a better lover than a author. The fact that she sold the Mailer papers to Harvard (instead of simply donating them), leads me to believe that she's more of a gold-digger than a do-gooder.


This year's Orwell Prize winner has been announced. The details, via The Guardian UK: Britain's most prestigious award for political writing, the Orwell book prize, has been won by Raja Shehadeh's Palestinian Walks, a victory further distinguished by such strong competition that the judges felt the need to extend this year's shortlist. The subtitle of Shehadeh's book is Notes on a Vanishing Landscape, and it describes how over 40 years the West Bank he loves has been steadily taken over by Israeli settlements, and how the destruction of a beloved landscape mirrors the damage to Palestinian identity. Judges praised its combination of lyrical nature writing with understated political passion.


Bonus: To hear Raja Shehadeh discuss Palestinian Walks, click here.