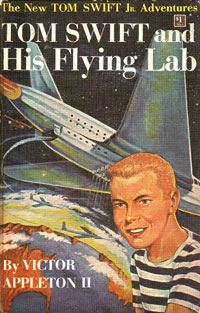 The Space Review laments the loss of their childhood hero, asking Where Are You Tom Swift? This tidbit of kids' lit nostalgia runs deep in me, too -- only my teen adventurers of choice were always Soup and Trixie Belden.


Spring ushers in more than just raging hormones and hay fever. It also brings with it a tidal wave of 'Beach Books' articles. The Star Herald delivers the first of the season (and it includes a list!).


NPR has an audio piece on first time authors using the net to push their books. Warning: Listening to it will cost you 5 minutes and 11 seconds that you should've spent re-writing that opening paragraph for the 100th time.


Would someone please write a virus to disable Amazon.com? I speak on behalf of every brick and mortar bookstore in the world when I say that you would be handsomely paid in free bookmarks and tepid, no-name coffee. To read the online behemoth's newest plans for worldwide domination through print on demand services, head on over to Forbes.com.