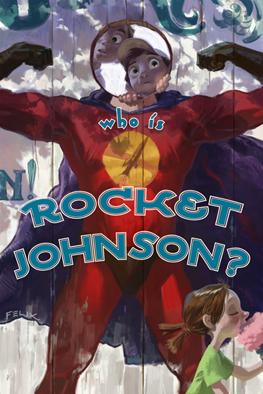 Who is Rocket Johnson? I'll let the official website answer that: Who is Rocket Johnson? is a 72 page graphic novel anthology being self-published by Walt Disney Animation Studio's Story Artists and Directors. It's an all-ages book in which every artist answers the question: "Who is Rocket Johnson?" It will be sold exclusively at booth 2302 in San Diego (http://www.comic-con.org/) and is a limited edition of 1,000 copies. Contributing artists include Steve Anderson, John Musker, Mike Gabriel, Glen Keane, Arthur Adams, and twenty more!


Former Disney animator Davy Liu will be releasing his second children's book, Fire Fish, on June 28th. The book "follows three little fish, Sarai, RaaOn and Sesom, who embark on a daring quest to find their missing parents." Hmn...sounds a bit like Finding Nemo, no?


Walt's People Volume 6 is now in stores. Didier Ghez' exhaustive series of interviews with the many writers, artists and office folk from the golden age of Disney just keeps on going. The newest installment includes chats with Ollie Johnston and Eric Larson, among others.


Attention UK readers! Disney and The Daily Mail have joined forces to provide readers of the D.M. with free copies of Disney's Wonderful World of Knowledge encyclopedias. The first volume went out with June 10th's copy, with 22 more volumes to follow.


Hyperion, the book arm of Disney's corporate Voltron, has announced their plans to publish the first two 'adult' novels by Gossip Girl author, Cecily Von Ziegesar. The first book, Cum Laude, is about a group of college freshmen. How 'adult'!