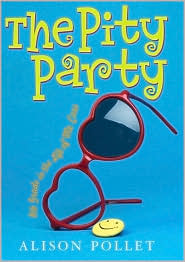 Vertigo Books, a Washington DC bookstore on the verge of going out of business, has taken an unusual course of action in an effort to save themselves: They're asking their customers to watch a documentary about other bookstores at risk of imminent death. (My grandfather used to say, "You catch more flies with honey than you do with vinegar." But even Grandpa -- God rest his senile ol' soul -- would have to admit that fresh corpses also attract their share of flies.)


What sells books like Obama's byline? Obama's recommendation. Via Chapters & Verse: Barack Obama mentioned his respect for Doris Kearns Goodwin's book Team of Rivals: The Political Genius of Abraham Lincoln many times as a candidate, and now it looks as if the President-elect has promoted his first bestseller (by another author). With the title theme dominating media discussion of Obama's potential Cabinet selections, Goodwin's book has now cracked the top 20 at both Amazon (currently at No. 12, even though the paperback is out of stock there until November 23) and BN.com (now at No. 11).


Here's a secret most authors and publishers won't admit to: Film adaptations hurt book sales. A bad movie can kill a book forever, but even a decent film slows sales to a certain extent. (Disagreeing bookstores ought to compare their sales of The Lord of the Rings pre-films to post). With this in mind, we at the Inkwell have been wondering how this Friday's Twilight movie release will effect sales of The Mormon Vampire Books to End All Mormon Vampire Books. Oh, sure, the books are selling at a very steady clip now, but we couldn't help but worry that a dud adaptation might kill this Christmas' seemingly 'sure thing' sales. Then we saw the footage of Twilight star, Robert Pattinson, at a Philadelphia mall and read the various accounts of the Twilight stampede at a mall in San Francisco, and we breathed a little sigh of relief. Sure, this series won't sell forever, but considering the cult-like adoration of its current fanbase, it'll for damn sure sell through the new year.